Why is DRACULA so Astonishing & Compelling? And the Book's DELETED ENDING Revealed!
The first Dracula I ever saw must have been the Bela Lugosi Universal classic, but I'm sure I saw Christopher Lee's Hammer Dracula about the same age. Probably around five. If you've been reading my Mandatory Midnight series here you already know my love for horror started at a very young age when my mother would let me stay up late on Saturday nights to watch a double creature feature broadcast here in Louisville, KY on WDRB 41 known as Fright Night. This was way back in the seventies before the film of the same name.
I have to confess that as a kid Dracula didn't do it for me. I'd watch those double features wondering what the big deal was. I was captivated more by the Wolf-Man, the Creature, and Frankenstein's Monster. My grandmother loved the Invisible Man and that just bored me. I mean, a guy who drank some secret formula to become invisible and went crazy. What's so scary about that? Yawn.
Don't worry. I was just a kid. I didn't know any better. My appreciation for all things horror would grow in the years to come. Maybe because it was the eighties and the eighties were pretty scary on their own.
As for Dracula, when I was a kid if I had to pick one I would've gone with Christopher Lee, and forthwith been disowned by my family. They were a Universal family and never would've tolerated all that Hammer gore. But to a kid, if you're going to be talking about blood you better show some blood. What's this guy sucking down--air?!
No, my absolute love and devotion for Dracula wasn't formed until I read the book in high school. Not as an assignment, but purely out of curiosity. I had read Marvel's Tomb of Dracula comics and seen the movies, so there had to be something about the book that inspired so many creators to keep giving us more Dracula. I had to know.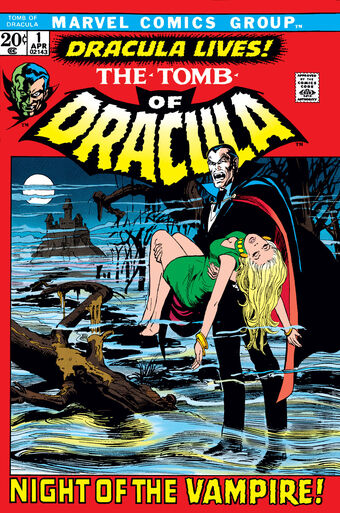 In the seventies and eighties there weren't that many Draculas to choose from. You had Lugosi, Lee, the comics, and the original book. Oh, and Sesame Street's The Count and Count Chocula! Sure, there were others. Most notably are 1979's Dracula starring Frank Langela and the George Hamilton Love at First Bite. But, really. No one thought of these actors or their films when you said Dracula. To be clear, I LOVED the Frank Langela film. The graveyard scene is still haunting.
Today there are a wide variety of Draculas, so take your pick. I'm not even counting vampire fiction in general. Just good ol' Dracula himself. And I'm all for putting a new spin on the classic. Apparently there's a new Brides of Dracula series in development and I'm all in. And we recently had the Netflix Dracula series which was widely derided by critics. I'm not fond of critics (which is ironic for this article because Stoker was a critic in his early career). I liked the series. It gave us a genuine fresh spin on the book. I've always believed if you're going to give us a remake then give us a damn'd remake. They did just that.
Point is, Dracula has been with us and will continue to be with us. That's what makes the book mandatory. So if you're a horror fan, a true horror fan, you best know your Dracula. Because he's coming for you. Like it or not.
The Writer
Bram Stoker was born on 8 November 1847 on the north side of Dublin, Ireland. Stoker was bedridden with an unknown illness until he started school at the age of seven, when he made a complete recovery. Of this time, Stoker wrote, "I was naturally thoughtful, and the leisure of long illness gave opportunity for many thoughts which were fruitful according to their kind in later years."
After his recovery, he grew up without further serious illnesses. He graduated with a BA in 1870, and pursued his MA in 1875.
Stoker became interested in the theatre while a student through his friend Dr. Maunsell. While working for the Irish Civil Service, he became the theatre critic for the Dublin Evening Mail, which was co-owned by Sheridan Le Fanu, an author of Gothic tales. Theatre critics were held in low esteem, but he attracted notice by the quality of his reviews. In December 1876, he gave a favourable review of Henry Irving's Hamlet at the Theatre Royal in Dublin. Irving invited Stoker for dinner at the Shelbourne Hotel where he was staying, and they became friends. Stoker also wrote stories, and "The Crystal Cup" was published by the London Society in 1872.
In 1878 Stoker married Florence Balcombe, daughter of Lieutenant-Colonel James Balcombe of 1 Marino Crescent. She was a celebrated beauty whose former suitor had been Oscar Wilde. Stoker had known Wilde from his student days, having proposed him for membership of the university's Philosophical Society while he was president.]
The Stokers moved to London, where Stoker became acting manager and then business manager of Irving's Lyceum Theatre, London, a post he held for 27 years. On 31 December 1879, Bram and Florence's only child was born, a son whom they christened Irving Noel Thornley Stoker. The collaboration with Henry Irving was important for Stoker and through him he became involved in London's high society, where he met James Abbott McNeill Whistler and Sir Arthur Conan Doyle (to whom he was distantly related). Working for Irving, the most famous actor of his time, and managing one of the most successful theatres in London made Stoker a notable if busy man. He was dedicated to Irving and his memoirs show he idolised him. In London, Stoker also met Hall Caine, who became one of his closest friends – he dedicated Dracula to him.
In the course of Irving's tours, Stoker travelled the world, although he never visited Eastern Europe, a setting for his most famous novel. Stoker enjoyed the United States, where Irving was popular. With Irving he was invited twice to the White House, and knew William McKinley and Theodore Roosevelt. Stoker set two of his novels in America, and used Americans as characters, the most notable being Quincey Morris. He also met one of his literary idols, Walt Whitman.
Before writing Dracula, Stoker met Ármin Vámbéry, a Hungarian-Jewish writer and traveller. Dracula likely emerged from Vámbéry's dark stories of the Carpathian mountains.[ Stoker then spent several years researching Central and East European folklore and mythological stories of vampires.
Stoker was a deeply private man, but his almost sexless marriage, intense adoration of Walt Whitman, Henry Irving and Hall Caine, and shared interests with Oscar Wilde, as well as the homoerotic aspects of Dracula have led to scholarly speculation that he was a repressed homosexual who used his fiction as an outlet for his sexual frustrations.
The Book
The story is told in an epistolary format, as a series of letters, diary entries, newspaper articles, and ships' log entries, whose narrators are the novel's protagonists, and occasionally supplemented with newspaper clippings relating events not directly witnessed. The events portrayed in the novel take place chronologically and largely in England and Transylvania within the same year between 3 May and 6 November. A short note at the end of the final chapter is written seven years after the events outlined in the novel.
The tale begins with Jonathan Harker, a newly qualified English solicitor, visiting Count Dracula at his castle in the Carpathian Mountains on the border of Transylvania, Bukovina, and Moldavia, to provide legal support for a real estate transaction overseen by Harker's employer, Mr Peter Hawkins of Exeter. Initially impressed by Dracula's gracious manners, Harker soon realizes that he is Dracula's prisoner. Wandering the Count's castle against Dracula's admonition, Harker encounters three vampire sisters, from whom he is rescued by Dracula. Harker soon realizes that Dracula himself is also a vampire. After the preparations are made, Dracula leaves Transylvania and abandons Harker to the sisters. Harker barely escapes from the castle with his life.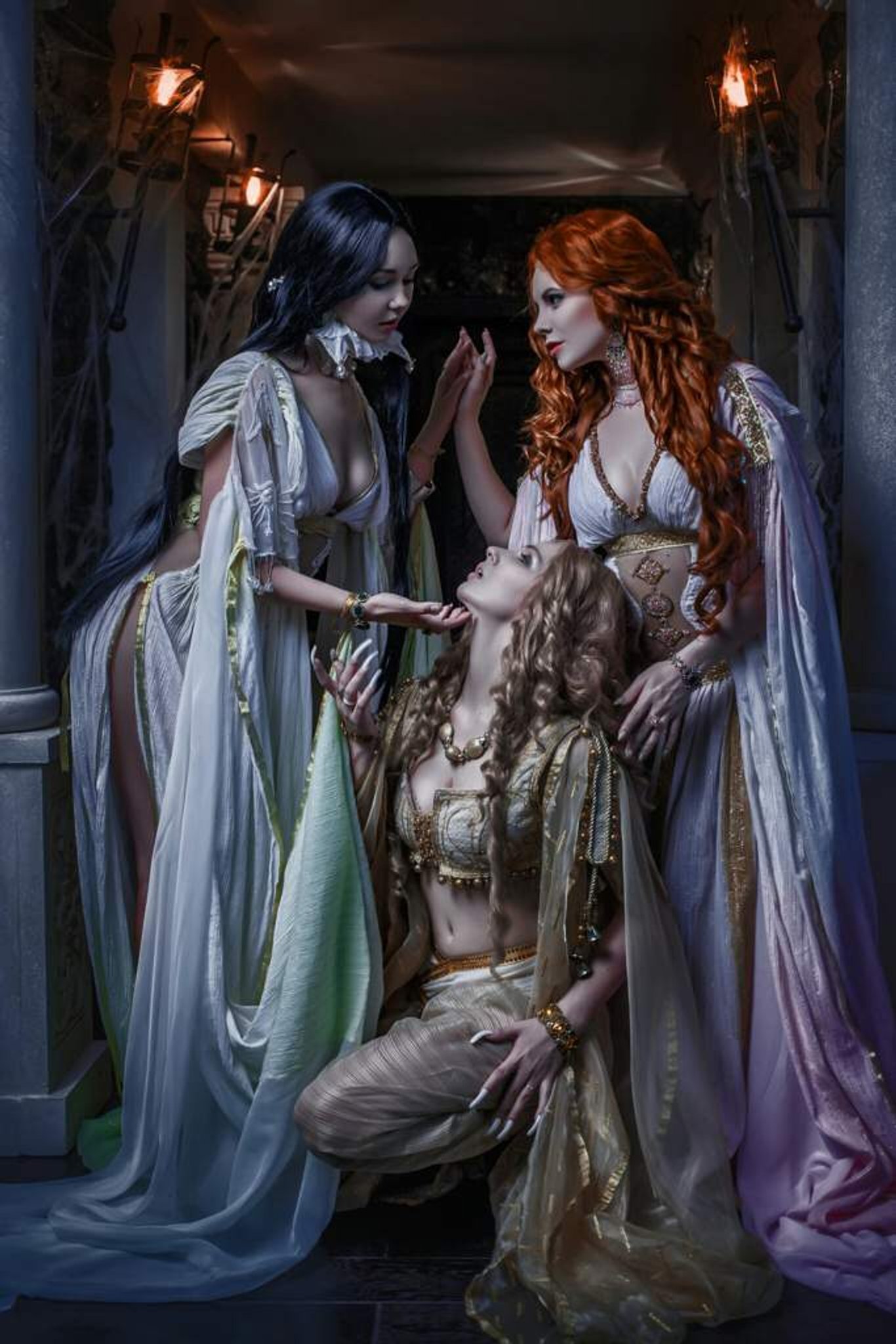 Dracula boards a Russian ship, the Demeter, taking with him boxes of Transylvanian soil, which he requires in order to regain his strength. The ship weighs anchor at Varna and eventually runs aground on the shores of Whitby in north-east England. The captain's log narrates the gradual disappearance of the entire crew, until the captain alone remained, himself bound to the helm to maintain course. An animal resembling "a large dog" is seen leaping ashore. It is later learned that Dracula successfully purchased multiple estates under the alias 'Count De Ville' throughout London and devised to distribute the boxes to each of them utilizing transportation services as well as moving them himself. He does this to secure for himself lairs and the boxes of earth would be used as his graves which would grant safety and rest during times of feeding and replenishing his strength.
Harker's fiancée, Mina Murray, is staying with her friend Lucy Westenra, who is holidaying in Whitby. Lucy receives three marriage proposals from Dr. John Seward, Quincey Morris, and Arthur Holmwood (the son of Lord Godalming who later succeeds to the title himself). Lucy accepts Holmwood's proposal while turning down Seward and Morris, but all remain friends. Dracula communicates with Seward's patient, Renfield, an insane man who wishes to consume insects, spiders, birds, and rats to absorb their life force. Renfield is able to detect Dracula's presence and supplies clues accordingly.
Soon Dracula is indirectly shown to be stalking Lucy. As time passes she begins to suffer from episodes of sleepwalking and dementia, as witnessed by Mina. When Lucy begins to waste away suspiciously, Seward invites his old teacher, Abraham Van Helsing, who immediately determines the true cause of Lucy's condition. He refuses to disclose it but diagnoses her with acute blood-loss. Van Helsing prescribes numerous blood transfusions to which he, Seward, Quincey, and Arthur all contribute over time. Van Helsing also prescribes garlic flowers to be placed throughout her room and weaves a necklace of withered garlic blossoms for her to wear. However she continues to waste away – appearing to lose blood every night.
Van Helsing attempts to protect Lucy with garlic but fate thwarts him each night, whether Lucy's mother removes the garlic from her room, or Lucy herself does so in her restless sleep. While both doctors are absent, Lucy and her mother are attacked by a wolf and Mrs Westenra, who has a heart condition, dies of fright. The doctors find two small puncture marks about Lucy's neck, which Dr Seward is at a loss to understand. After Lucy also dies, Van Helsing places a golden crucifix over her mouth, ostensibly to delay or prevent Lucy's vampiric conversion. Fate conspires against him again when Van Helsing finds the crucifix in the possession of one of the servants who stole it off Lucy's corpse.
Following Lucy's death and burial, the newspapers report children being stalked in the night by a "bloofer lady" (i.e., "beautiful lady"). Van Helsing, knowing Lucy has become a vampire, confides in Arthur, Seward, and Morris. The suitors and Van Helsing track her down and, after a confrontation with her, stake her heart, behead her, and fill her mouth with garlic. Around the same time, Jonathan Harker arrives from Budapest, where Mina marries him after his escape, and he and Mina join the campaign against Dracula.
The vampire hunters stay at Dr. Seward's residence, holding nightly meetings and providing reports based on each of their various tasks. Mina discovers that each of their journals and letters collectively contain clues through which they can track Dracula down. She tasks herself with collecting them, researching newspaper clippings, fitting the most relevant entries into chronological order and typing out copies to distribute to each of the party which they are to study. Jonathan Harker tracks down the shipments of boxed graves and the estates which Dracula has purchased in order to store them.
Van Helsing conducts research along with Dr. Seward to analyze the behaviour of their patient Renfield who they learn is directly influenced by Dracula. They also research historical events, folklore, and superstitions from various cultures to understand Dracula's powers and weaknesses. Van Helsing also establishes a criminal profile on Dracula in order to better understand his actions and predict his movements. Arthur Holmwood's fortune assists in funding the entire operation.
As they discover the various properties Dracula had purchased, the male protagonists team up to raid each property and are several times confronted by Dracula. Locating each of the boxed graves scattered throughout London, they pry them open to place and seal wafers of sacramental bread within. This act renders the boxes of earth completely useless to Dracula as he is unable to open, enter or further transport them.
After Dracula learns of the group's plot against him, he attacks Mina on three occasions, and feeds Mina his own blood to control her. This curses Mina with vampirism and changes her but does not completely turn her into a vampire. Van Helsing attempts to bless Mina through prayer and by placing a wafer of sacrament against her forehead, but it burns her upon contact leaving a wretched scar. Under this curse, Mina oscillates from consciousness to a semi-trance during which she perceives Dracula's surroundings and actions. Van Helsing is able to use hypnotism twice a day, at dawn and at sunset, to put her into this trance to further track Dracula's movements. Mina, afraid of Dracula's link with her, urges the team not to tell her their plans out of fear that Dracula will be listening. After the protagonists discover and sterilize 49 boxes found throughout his lairs in London, they learn that Dracula has fled with the missing 50th box back to his castle in Transylvania. They pursue him under the guidance of Mina.
They split up into teams once they reach Europe; Van Helsing and Mina go to Dracula's castle, while the others attempt to ambush the boat Dracula is using to reach his home. Van Helsing raids the castle and destroys the vampire sisters. Upon discovering Dracula being transported by Gypsies, the three teams converge and attack the caravan carrying Dracula in the 50th box of earth. After dispatching many Gypsies who were sworn to protect the Count, Harker shears Dracula through the throat with a kukri knife, while the mortally wounded Quincey stabs the Count in the heart with a Bowie knife. Dracula crumbles to dust, and Mina is freed from her curse of vampirism, as the scar on her forehead disappears. Soon after, Quincey dies from his wounds.
The book closes with a note left by Jonathan Harker seven years after the events of the novel, detailing his married life with Mina and the birth of their son, whom they name after all four members of the party, but address as Quincey. Young Quincey is depicted sitting on the knee of Van Helsing as they recount their adventure. Seward and Arthur have each gotten married.
Deleted Ending
A small section was removed from a draft of the final chapter, in which Dracula's castle falls apart as he dies, hiding the fact that vampires were ever there.
As we looked there came a terrible convulsion of the earth so that we seemed to rock to and fro and fell to our knees. At the same moment with a roar which seemed to shake the very heavens the whole castle and the rock and even the hill on which it stood seemed to rise into the air and scatter in fragments while a mighty cloud of black and yellow smoke volume on volume in rolling grandeur was shot upwards with inconceivable rapidity.
Then there was a stillness in nature as the echoes of that thunderous report seemed to come as with the hollow boom of a thunder-clap – the long reverberating roll which seems as though the floors of heaven shook. Then down in a mighty ruin falling whence they rose came the fragments that had been tossed skywards in the cataclysm.
From where we stood it seemed as though the one fierce volcano burst had satisfied the need of nature and that the castle and the structure of the hill had sunk again into the void. We were so appalled with the suddenness and the grandeur that we forgot to think of ourselves.
— Deleted excerpt from the original Dracula manuscript