What's the Best Way to Celebrate FRIDAY THE 13th? BUY THIS BOOK! Plus: What's Up With That Lawsuit?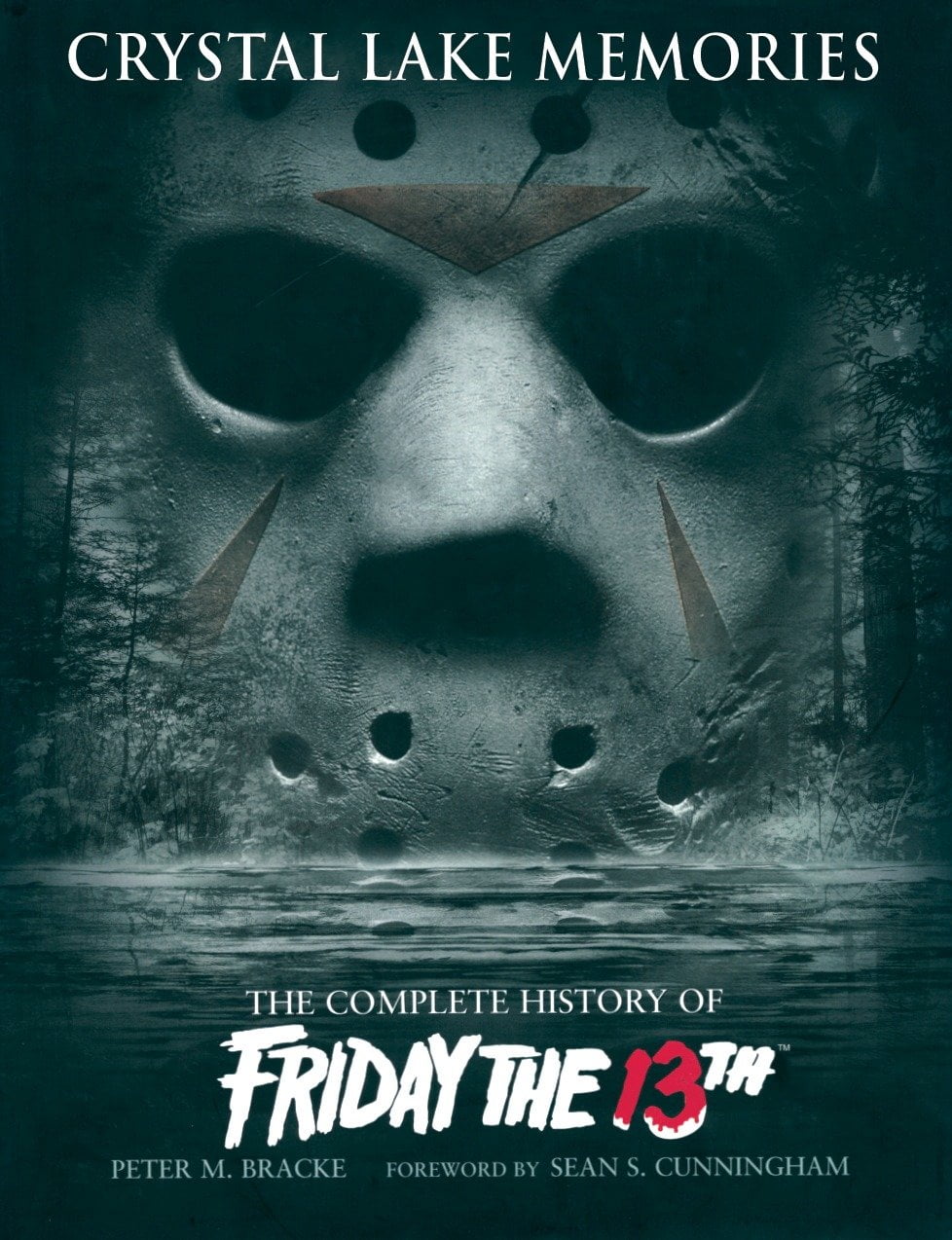 This is not a usual post from me here. I write content based on horror books or adaptations of horror books. I hope to start posting more interviews with creators of horror and/or paranormal content, such as my interview with indie filmmaker Christopher Cooksey, director of the upcoming The Quantum Terror, which I'll be posting this coming Monday (March 16th, 2020), and my recently posted
interview with Oddie Beau of YouTube's Obsolete Oddities
.
All that said, I
can
recommend a Friday the 13th book that is
absolutely mandatory:
Crystal Lake Memories: The Complete History of Friday The 13th by Peter Bracke. I received this the year it was released as a Christmas present and was shocked that it was signed by both the author and Sean Cunningham. True fans of the franchise, who call themselves "campers", collect autographs at conventions in this book. If you have any love or interest at all in Jason Voorhees BUY THIS BOOK.
My love for the Friday the 13th franchise is a big sorta love. Yes, I've read some of the non-canon books, and comic books. The film adaptation for Jason Lives got me started, but I'm not a big fan of the Elias Voorhees character. For me Jason stands on his own and doesn't require much of a backstory to appreciate. A few naughty teenagers to kill and I'm good. Just stay away from his lake and there won't be any trouble. Oh, but there's always trouble.
For those of you who don't know, the last time we saw a new Friday coming from Hollywood was 2009's reboot/remake/whatever. I don't care if you didn't like it, I loved it. The only criticism I had for it was that I didn't like the Texas setting. Everything else was great fun and Derek Mears was a very good Jason to root for. Because I'm always rooting for Jason.
Also, Kane Hodder will always be Jason.
Watch his autobiography
.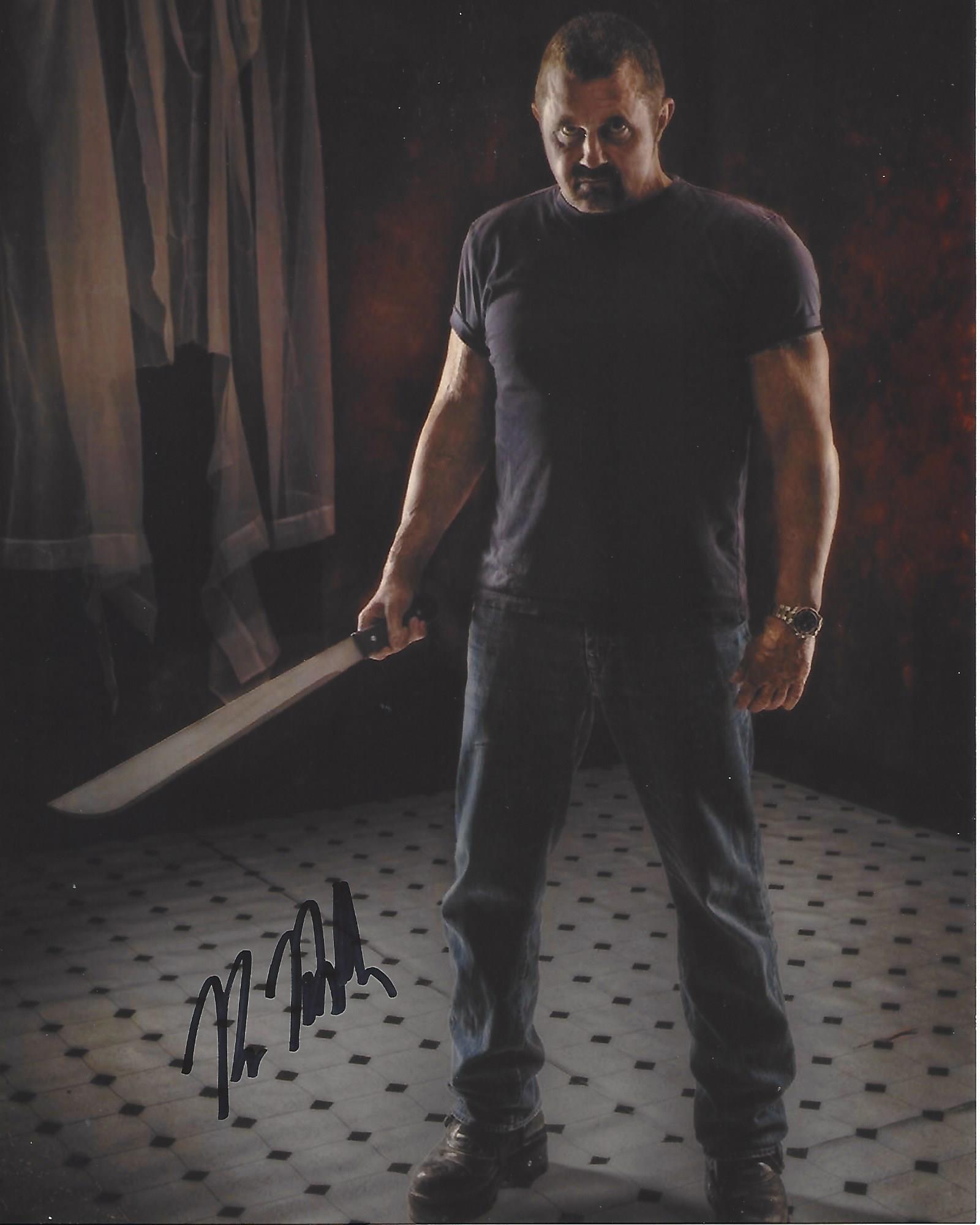 There was a planned sequel, naturally (and a massively successful video game), but things went trailing off because there has been a lawsuit brewing since 2018. The problem has come from the original film's screenwriter Victor Miller and franchise producer Sean S. Cunningham.
Victor Miller asserted that Horror Inc. derived its current copyright to the screenplay from Miller's transfer of copyright to Horror Inc.'s predecessor-in-interest, the Manny Company. Miller sent a Notice of Termination to Horror Inc. on January 26, 2016, purportedly reclaiming his rights to the screenplay and the content contained therein through termination of the transfer of rights he had formerly made to the Manny Company.
Sean S. Cunningham claims that Miller wrote the screenplay for Friday the 13th as a work-made-for-hire for the Manny Company. Under copyright law, an employer is considered the statutory author and copyright holder if a work is made in the employee's scope of employment. If, as Cunningham contends, Miller wrote the screenplay as the Manny Company's employee, he never held a copyright to the screenplay to transfer or reclaim. A lawsuit seeking the parties' declaration of rights was filed in a federal court in Connecticut. On September 28, 2018, Miller won the rights against Cunningham. Cunningham appealed, the appeal was withdrawn due to technical reasons, and then reinstated by the deadline of April 12, 2019.
All that means for fans is a huge gap in time before we get to watch Jason kill again. Or does it? Fan-films have gotten good. Really good. In my opinion
some of these fan-films are better
than what Hollywood has given us, or is likely to give us at a future date when everyone decides to play nice and give us what we want.
It's Friday the 13th again here in 2020, and it looks like there's an update in the case. I encourage you to
watch this video
from Slash n' Cast and let me know your thoughts.
Happy Friday the 13th, kids. It's a national holiday. Stay outta the lake!