6 Terrifying Books of Horror You Can Read for Free RIGHT NOW
Hey, we're all shut in right now. I don't know what you're doing trying to keep yourself entertained while avoiding the 'rona. When I'm not writing my current manuscript WHY THE ATHEIST CRIED (you'll read more about that later), I'm reading very good horror. Or even bad horror. Point is, I'm reading.
I'm of a certain generation now and that just means I still like the feel of books in my hands; the smell of the interior, the crack of the spine, turning the pages. But I'm not so old I can't enjoy reading books on my tablet. In fact, I'm here now to recommend you do the same.
(click the pic to read now)
Pumpkin Jack Skull and Other Tales of Terror
By Jacob M. Drake
A teenage boy discovers more on Halloween than he bargained for. A child realizes his mother is a powerful witch. A hero comes to understand the truth of what lies within him. Seven tales of terror fill the pages of this collection of short stories of the supernatural. Be prepared to have your spine chilled and your stomach churned. Not for the squeamish.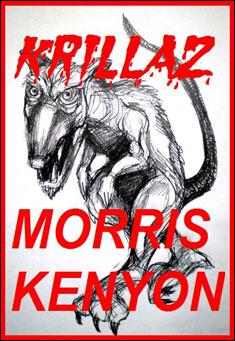 Only somebody looking for serious trouble would want to visit Hancox 1 - a stormy, tide-locked world infested by biological terror weapons - Krillaz.
What are Krillaz? - a nightmare genetically modified cross between rats and people. Even hunters avoid the place. However, interplanetary recovery agent Vic Vargo has one million reasons to go. If he rescues a playboy from the talons of the Krillaz, he is in line to collect a million Hydrans. Seizing the bait, he teams up with a group of executives on a management bonding exercise and they head out to a ruined city.
There, Vargo realizes the team have bitten off far more than they can chew. Unlike the sharp-toothed Krillaz...
Horror Story and Other Horror Stories
By Robert Boyczuk
Love and loss are the two prevailing themes in this 93,000-word short story collection, featuring 19 of the author's tales.
Boyczuk builds up his hauntings and often gruesome metaphors and imagery from the base of his stories' human relationships, which imbues his fiction with an uncanniness that mimics the feeling of being trapped in a maze-like dream. Readers need not worry, however.
The horror here is very real - Boyczuk just wants you to have a little fun finding it.
--James Grainger, Rue Morgue Magazine
The Blood That Bonds
By Christopher Buecheler
Two is trapped: hooked on drugs, held as property, forced to sell her body to feed the addiction. Time brings her ever closer to what seems an inevitable death and Two waits, uncaring, longing only for the next fix.
That's when Theroen arrives, beckoning to his Ferrari and grinning his inscrutable grin. He is handsome. Confident. Eager to help lift her out of the life that's grinding her down.
The only problem? Theroen is a vampire.
His blood can cure her addiction, grant her powers she has never had, change her forever into something greater than she was. But when he sinks his teeth into her neck, Theroen also thrusts Two into a world of danger, violence, madness and despair. The powerful, twisted elder Abraham will use her arrival to shatter the uneasy peace that exists in his mansion, bringing an end to the dark game he has been playing for centuries.
Eric Philpot is tired of being tired with his never-ending insomnia. One day, out of desperation, he resorts to a very dangerous yet successful treatment of his own. Now he's sleeping like a baby. And everything would be perfect except that now Eric can't tell the difference between when he's awake or when he's asleep.

Written with a unique writing style and an imaginative plotline, Dormant will leave you asking yourself if you're really even alive. Includes an alternate ending with an introduction from the author.
Three Army buddies--Iraq war veterans--find themselves reunited after one of them arranges a mysterious meeting. The reason for the secrecy is soon revealed. Treasure. Pirate treasure. A once-in-a-lifetime opportunity for a high-seas adventure with almost a guarantee to strike it rich. But the three soon learn that nothing in life is guaranteed as they embark down a path that leads to betrayal, lunacy, and perhaps into the mouth of Hell itself.